The Yurt in the Garden is called a creative craft workshop that for some years has carried on the passion for mobile constructions, light and dismountable architectures and natural materials.
Research and experimentation have led us to change the original Yurt of Mongolia to the climatic needs of Italy, for the most part; trying to cope with the heavy rains and tilting the roof more to resist the snow.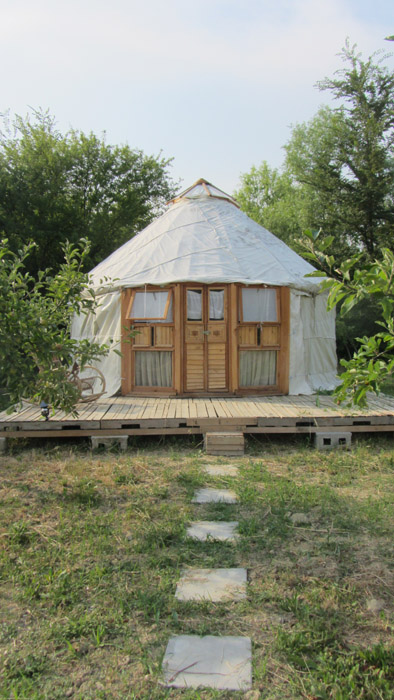 To cover the roof we have chosen of natural materials, difficult to find in a market that is still oriented towards synthetic and plastic tarpaulins ...
With our Yurts we offer a very thick and water-resistant Linen Cotton cloth for a better salubrit & agrave; of the environment and transpirability.
An insulating inner layer of Natural Sheep Wool Felt and
an inner canvas of natural hemp or cotton.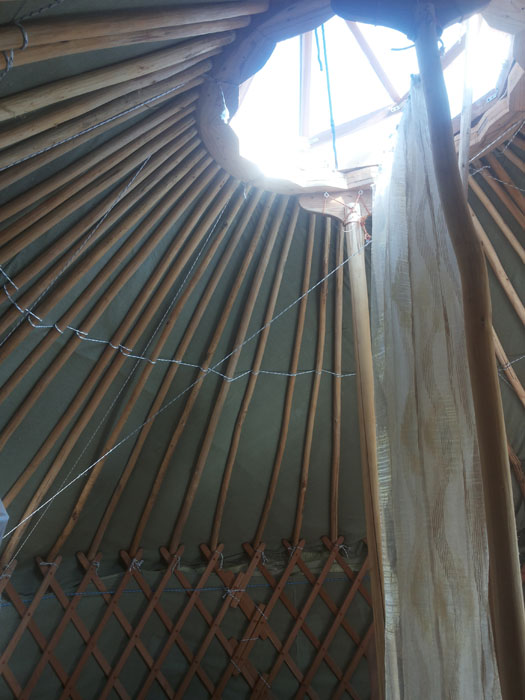 We have added to the Yurta openings and windows to make it more of a space livable and bright and more inclined the roof to make the interior space more welcoming and beautiful.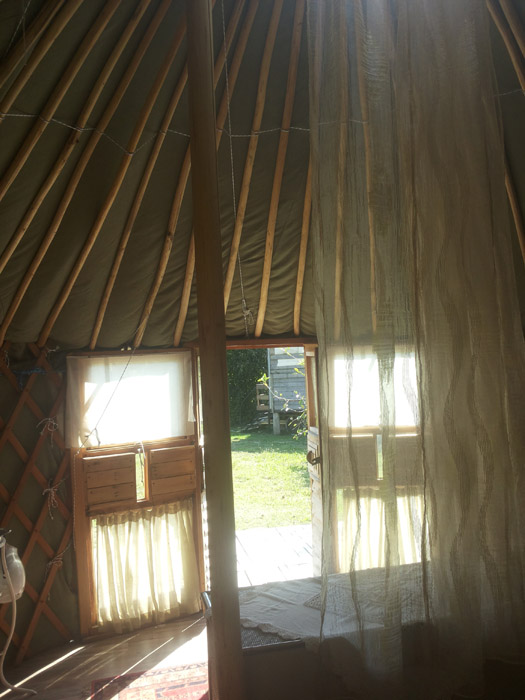 How to choose your Yurt?
The variables to choose your Yurta are different depending on how you use them, if you need more light or more protection from the elements and internal recollection:
a Yurt with more openings and more functional to other structures or external spaces; a Yurt with a single large opening like the Rainbow Yurt, it makes the interior space bigger. harvested and at the same time bright and pleasant
to guide you in choosing we tried to simplify some models of yurt:
1) Basic yurt:
a single wide door
with two small side windows
similar to the yurt of Mongolia, with a lower price
2) 2 Petals Yurt and 3 Petals Yurt:
is a Yurt with 2 or 3 openable wooden windows
which can be windows or even more; service doors
3) Rainbow yurt:
A single central opening, a double-leaf door and two large side-opening windows connected and dismountable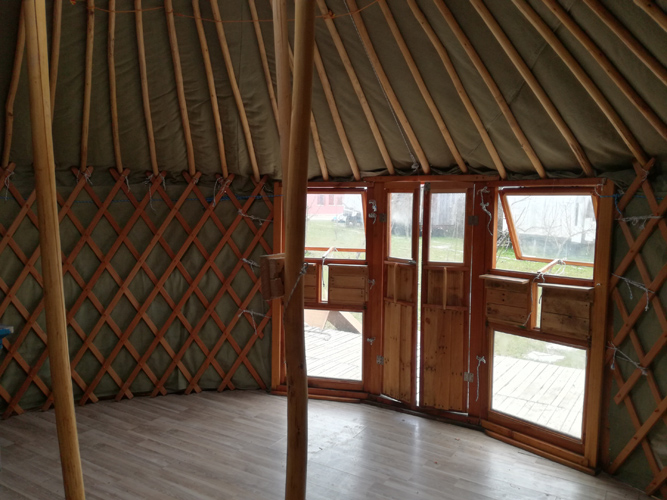 interiors of the rainbow yurt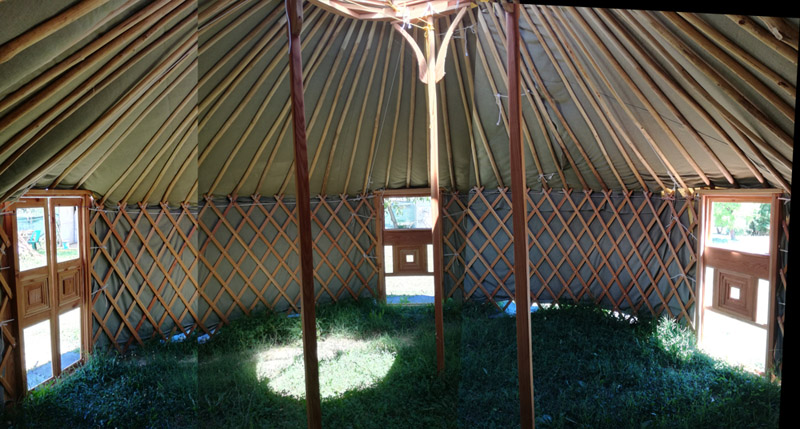 interiors of the 3 petals Yurt
The Laboratory is located in the Veneto region in the province of Venice, Zelarino, we build and sell custom yurts:
write us to request a quote, and order the favorite yurt in good time
posta@layurtanellorto.it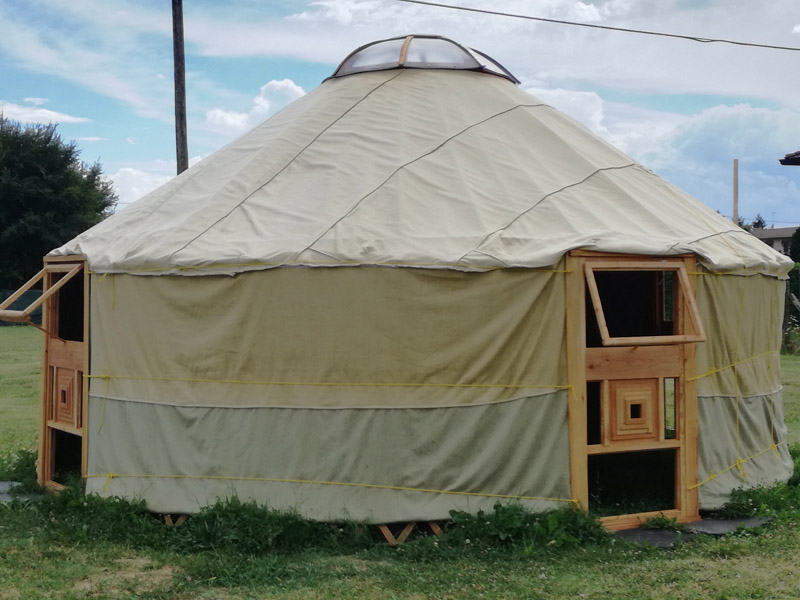 two openings windows of the 3 petals Yurt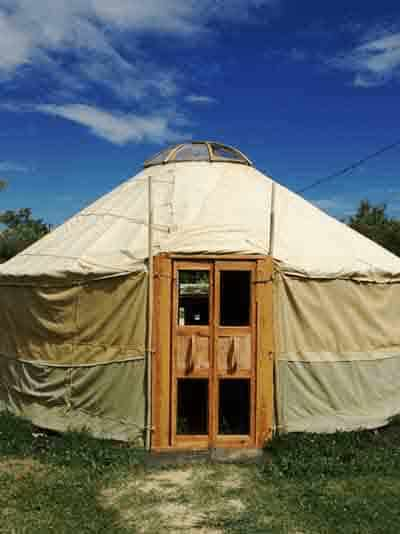 3 petals Yurt frontal View
italian website